MVG EME Guard XS Radar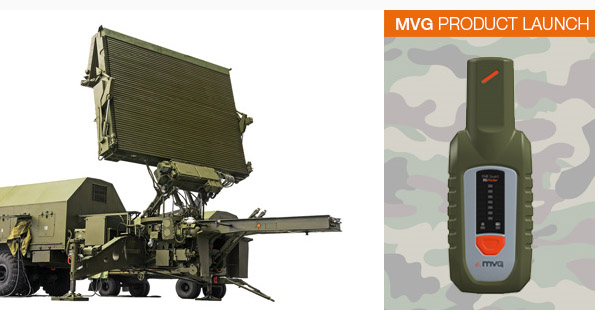 MVG Launches the

EME Guard XS Radar

to Monitor and Alert Workers Exposed to Short Pulsed Signals
Continuously detecting fast varying signals, such as the pulsed signals emitted by radars, has always been a challenge. Thanks to a specific fast sampling mode, the EME Guard XS Radar provides efficient real-time evaluations of the exposure level to workers operating near radar antennas. This new Personal Protection Monitor (PPM) detects any pulse, thus alerting users as soon as the reference level is exceeded.

Covering the wide range of 80MHz-30GHz, the EME Guard XS Radar is a lightweight, portable tool that can be used under both laboratory/test chamber conditions or in "on the field" conditions to alert the exposure to radar emissions.

Since its successful introduction in 2014, the EME Guard XS has established itself as the favorite PPM of RF Safety professionals and has been widely adopted in the telecom industry. The launch of the EME Guard XS Radar completes MVG's portfolio of PPM products, offering a cost-efficient tool to meet the specific RF Safety needs of Radar Engineers/Technicians and other Military and Aviation personnel.
About TMetrix
ACA TMetrix Inc. is a leading Canadian distributor of test and measurement instruments and design tools. For over 55 years we have provided products manufactured by the world's leading instrument manufacturers. The company is a subsidiary of Allan Crawford Associates (ACA), one of Canada's largest distributors of imaging, embedded computing, test equipment, scientific instrumentation and custom-engineered solutions.
 

Connect With Us
Patrick Leung, P.Eng., MBA
VP & General Manager – TMetrix Inc.
tm-marcom@aca.ca
MVG EME Guard XS Radar