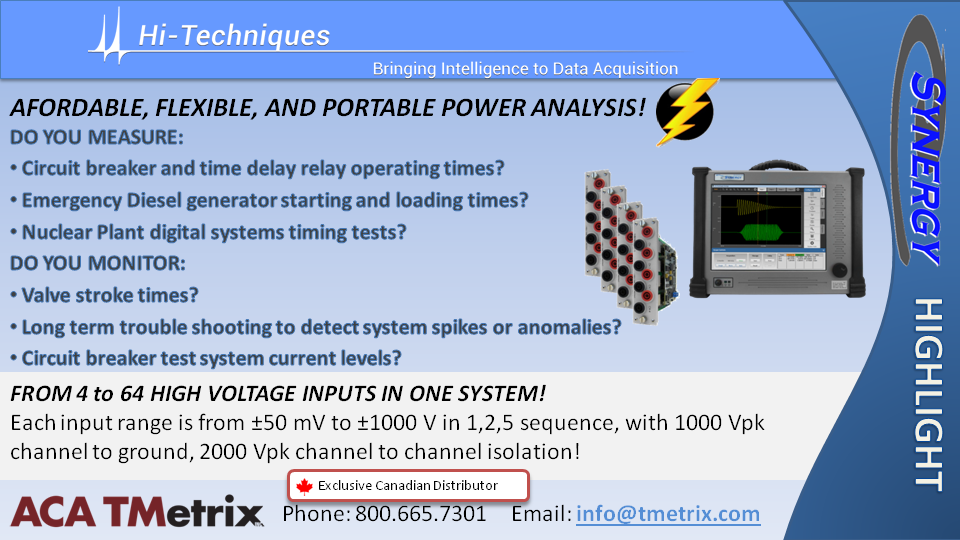 About Hi-Techniques, Inc.
Hi-Techniques, Inc. manufactures data acquisition systems and digital oscilloscopes. The systems are used for mechanical, electrical, acoustic, shock, and vibration measurements. The company also offers software upgrades for its data acquisition systems. It caters to automotive, aerospace, power, and industrial markets.
The PC-based systems are used for measuring signals from mechanical, chemical, and other transient physical phenomena. With digitizers ranging from Ksps to 200 Msps, we cover a wide variety of applications in the physical and biological sciences.