Ultra-high-performance EMC test equipment and advanced EMI test solutions
ACA TMetrix is pleased to announce that we now have a new supplier—Gauss Instruments, a Germany-based manufacturer of ultra-high-performance EMC test equipment and provider of advanced EMI test solutions that:
Rapidly advance product development and testing capabilities;
Accelerate time-to-market cycles.
Product certification and precertification
Since its foundation in 2007 Gauss Instruments has been putting the turbo in EMC, making product certifications and precertification tasks simpler than they've ever been. All around the world Gauss Instruments provides unrivaled products, advanced test solutions, and services— in conjunction with a local service partner. 
Receiver and analyzer solutions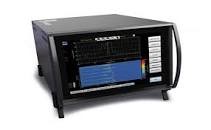 Gauss Instruments' ongoing innovation combines its deep knowledge of real-time digital signal processing, millimeter, and microwave technologies to develop receiver and analyzer solutions that combine and blur the lines between previously discrete test instruments—while delivering speeds and analysis capabilities several orders of magnitude greater than other measurement equipment. Combining both the advantages of the 'old' analog and the 'new' digital world, Gauss pushes your testing to the next level—and readies it for the future.
More information
For more information about Gauss Instruments and its product line, please contact us.