May 25, 2021 (US/EU) | 9:00am PDT/ 6:00pm CEST
 May 25 and 26, 2021 (US/ASIA) | 5:00pm PDT/ 9:00am China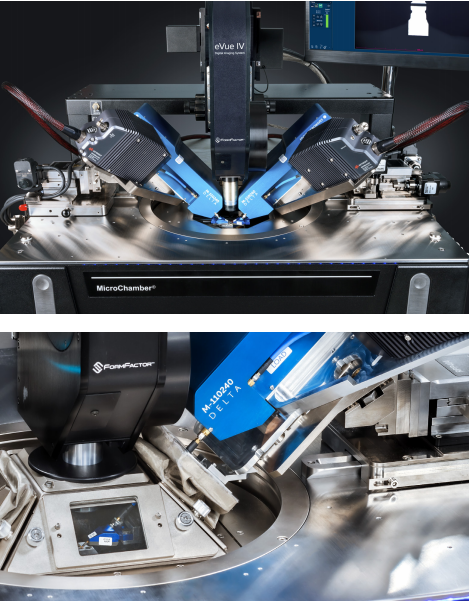 The ramp-up of 5G mm-Wave technologies comes with substantial enhancements in connectivity, promising to revolutionize our world. A fundamental requirement of 5G devices is to maximize performance by optimizing the power and/or effciency of the amplifiers and transistors. This is done by measuring the performance characteristics of the device at different impedances that are systematically changed using load-pull tuners.
FormFactor has partnered with Focus Microwaves and Keysight Technologies to deliver a fully integrated probe solution for accurate on-wafer mm-Wave load-pull measurements, delivering a number of benefits along the way, including:
• Low-Loss Measurement Channel for Maximized Tuning Range
• Accurate Probing of Small Pads for High Resolution with aPerfect Fit
• Coaxial Calibration with the Highest Phase Stability
• EMI and light-tight testing at a wide temperature range, including tests down to -40°C without a build-up of frost and condensation.
Join our webinar to learn more about our best-in-class tuning range performance with minimized insertion loss.