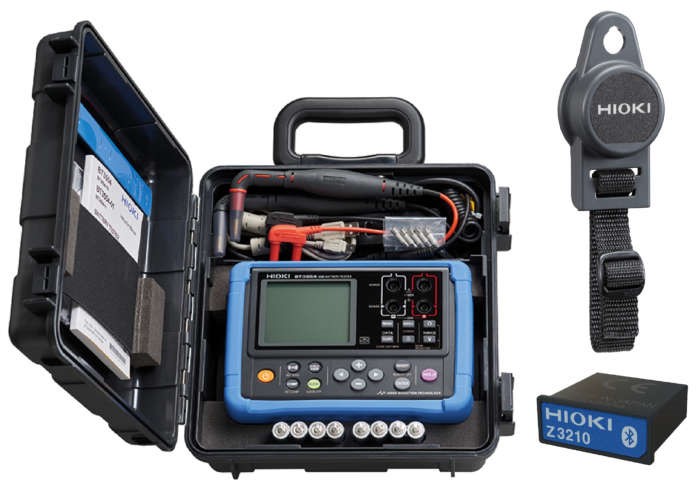 Maintaining lead acid batteries for UPS stations requires the measurement of dozens to hundreds of cells, introducing potential human recording errors and time-consuming data management. Preventing the need to redo measurements and efficiently manage location data can help save time and increase efficiency. Hioki's latest portable battery tester, BT3554-52, an update of the BT3554-50, helps streamline UPS and lead acid battery diagnostics with high-precision measurements and voice-guided capability.
BT3554-52 features
The Battery Tester BT3554-52 Pro Kit comes with new features that will help streamline measurements by providing operators the ability to input location information as well as applications-based audio guidance for measurement sequence and results.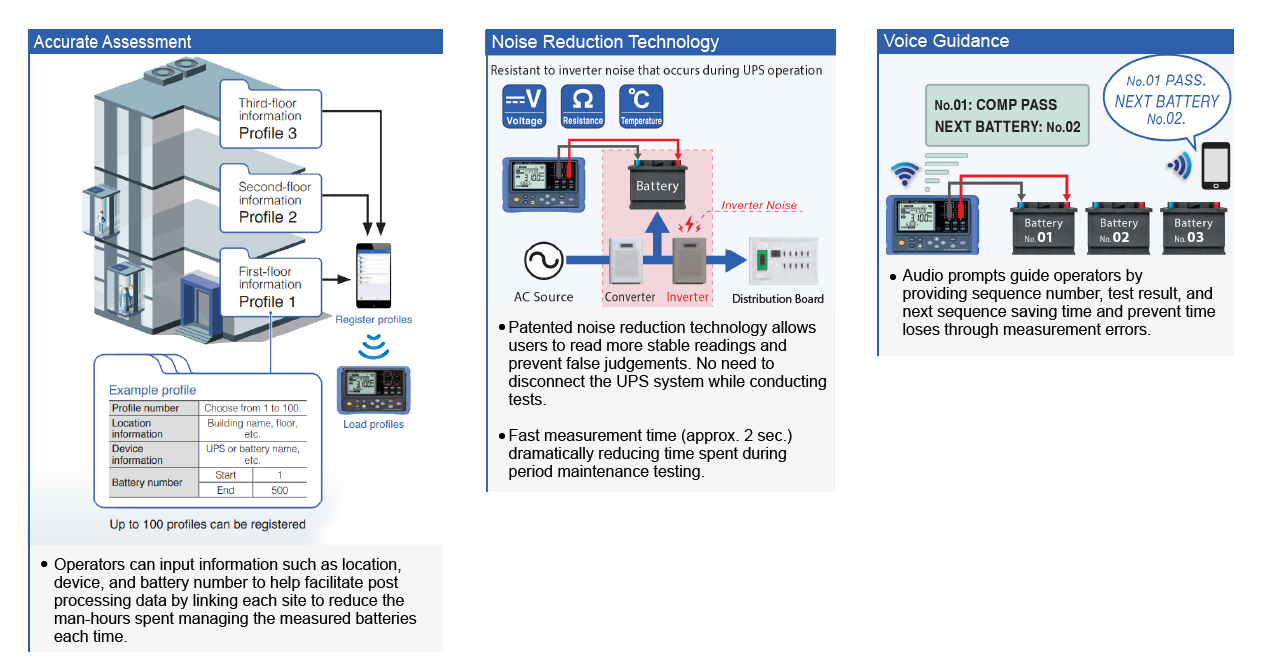 About Hioki
Established in 1935, Hioki has grown to become a world leader in providing consistent delivery of test and measuring instruments through advanced design, manufacturing, sales and service. Click here for more information.
Battery Tester BT3554-52 Pro Kit